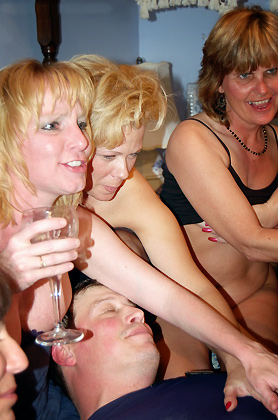 Tybee Island Bash II - Part 5

The latest Tybee Island Bash was held February 23-25, 2007 and was hosted by Princess. The attendees were Amber SC3, Bella Donna SC1, Caitlin, Darling, Diamond Girl SC1, Fantasia SC1, Lovely Lynn. Princess, Sinful Critter, Sweet Lucy, Tasmin SC3, Tawnybabe, Toolman, and Vivian. This was a wild and wonderful bash with lots of hot action.
There is even one portion of the bash which we affectionately called the Charm Bang, where at least eight or more Charms had their way with the wild and woolly Toolman. In this case it was the Charms who did most of the banging. You can get an idea of all the hot action just by checking out the photo shown above.
There was also plenty of other action with the Charms, their significant others, and the Gents. Look for a lot of hardcore action in these updates. Of course you will see even more of the action by visiting all of the Charms and Gents sites of the attendees. When I photograph these bashes I get a very limited view just by virtue of the fact that I can only be in one location at a time. There are shoots going on all throughout the entire bash location virtually around the clock. Just click on any of the attendees' names to view their individual sites on Southern Charms and check out their updates from this great bash along with all the other updates which are available on their sites. Keep in mind that Southern Charms rarely removes the old updates. Only the current three updates are available on the individual sites, but all of their updates are maintained in the individual membership areas on their sites. There is lots of girl/girl, girl/guy, and group action in the Happenings updates as well as on their individual sites.
There are currently over 90 videos of the Southern Charms Bashes on



Southern Charms Bash videos are available on the SC Videos Web Site!!!
Click the image below to see a short preview of one of the Tybee Island Bash II videos.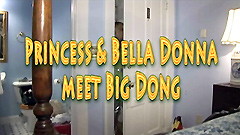 We also did a lot of videos at the Tybee Island Bash II as well so be sure and visit the Happenings Video Page to check out the videos that were done at the bash. Additionally, I have placed a 17 minute hardcore preview in the member's area for this update.
Enjoy!!!
Be sure and visit our new public fan forum, The Southern Charms Fan Box ....and come play with all your favorite Charms and Gents.