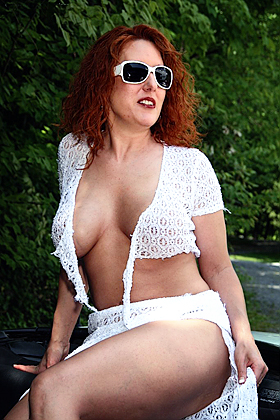 Smoky Mountains Bash IV - Part 2

Smoky Mountains Bash IV was held in the Wears Valley area near Pigeon Forge, Tennessee. This bash is hosted by Amber Dawn SC3. The attendees are Amber Dawn SC3, Amethyst SC3, Baby Boy, Beau Jingles SG, Calypso, Dana SC2, Decadence SC2, Irish Eyez, Johnny SG, Mayi, Mirage SC4, Peaches, and Siren.
\There was lots of action and everything went great. As always there was a lot of action at this bash, so be sure and click on each of the attendees names above to see the action as their photographers caught it. I know that you won't be disappointed. Best of all, there were several new virgin Charms in attendance. Not that kind of virgin - the kind that has never attended a bash before. Check out all of their updates to see how they were initiated into the world of Charm Bashes.
Look for bash videos from the Smoky Mountains Bash as well as other previous bashes available on the SC Happenings video page. Many of Charms did do some very hot videos and they will be available on their individual SC Video Site pages. Each of the Charms with video pages will have the links on their respective sites or you can go directly to the Southern Charms Video Site and check out what all the Charms have to offer.
Video Clips from the Southern Charms Bashes
can be found on the individual Charms video pages.



Southern Charms Bash videos are available!!!
This is the second of four updates in this series. There will be two more coming.
Enjoy!!!