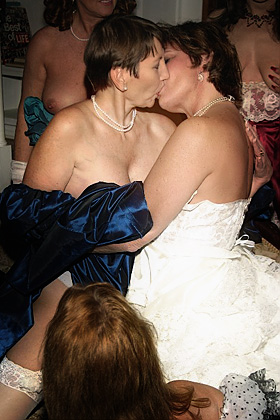 NC Mini-Bash I - Part 5

The NC Mini-Bash I was held in North Carolina in December 2005. It was a little chilly, but everyone had each other to help keep warm. This is the last of five updates from this mini-bash. The attendees were Afton SC4, Amber, Becky, Dream Catcher SC4, Fantasia SC1, Mirage SC4, Mystique SC1, Princess, Suzy, Tasmin SC3, and Toolman.
Just take a look at the shots in the Daisy Duke's shorts and when all the Southern Charms Belles got together. There was a lot of hardcore action for them and especially the Southern Belles where all the Charms start off in their finest 1800s period costumes. The next thing you knew they were all disrobing and pulling the gents and any other guys they could get their hands on into the middle of the melee. Needless to say, a great time was had by all.
Enjoy!!!