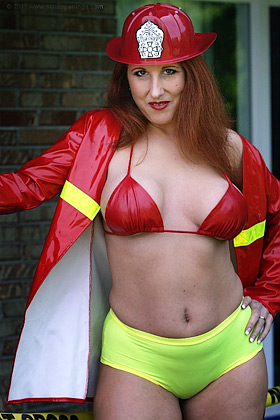 Siren SC1
Michigan Bash VI - Part 4

Michigan Bash VI was held on Lake Michigan north of Traverse City, Michigan. It was hosted by Sweet N Sassi SC4, Kathy SC4 and Nikki.
The attendees were Abbey Lynn SC3, Alhana, BB SC4, Blue Eyes SG, Calvin B Holden, Chastity SC2, Crimsin SC3, Decadence SC2, Dees Delights SC2, Erotic Sweet V SC4, Fallen Angel SC1, Gemini SC2, Hayden, Hottyy SC2, Jamie Lynn, Kara SC3, Kathy SC4, Kylie Ridgemont, Kyra SC3, Montgomery Lee, Nikki, Pocahontas SC2, Razor, Sexy Lynn SC1, Silver SC4, Siren SC1, Sweet N Sassi SC4, Trinity SC4, Victoria SC3, X-rated Wife SC2, and Yvette SC3. Be sure and visit the Charms' and Gents' sites listed by clicking on their names. These ladies and gents really put on a great show. You will be able to see all the photo updates they did while attending the Michigan Bash as well as all of the other photos and videos each of them have on their individual Southern Charms sites.
The Michigan Bash VI videos have been added to the SC video clip site. Check them out because there were some hot videos done during the Michigan Bash. You can check out the bash videos on any of the individual Charms and Gents videos pages on the SC Video Site or by clicking here . Of course you will also be able to check out the bash videos on the individual Charms' and Gents' video sites as well.


Southern Charms Bash videos are available!!!
Many of the Charms and Gents have their on videos on the SC Videos website so be sure and check out each Charm's and Gent's individual video page as well.
Enjoy!!!