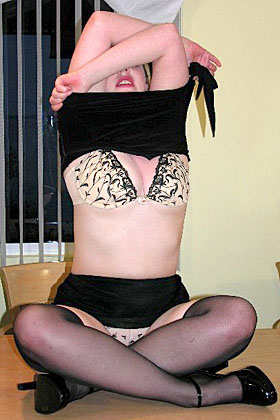 Audrey SC4
Michigan Bash IV - Part 4

Since I was unable to attend this bash (first major bash I've had to miss), the updates were shot by a new SC Happenings photographer, Angie. Keep your eyes open for her great photos for future Happenings updates.
From what I understand, I really missed a great time, but at least I can look at the photos that Angie took of the bash as well as the great videos shot by the SC videographer. The Michigan Bash IV videos will be added to the new SC video clip site soon. Be sure and keep checking for them and also check out the other great bash videos as well while you are there. You can check out the bash videos by clicking here. Of course you will also be able to check out the bash videos on the individual Charms' and Gents' video sites as well when they are ready. I am editing and converting them now so they should be ready within one to two weeks.
The attendees were Abbie SC3, Afton SC4, Alhana, Andrea, Audrey SC4, Blue Eyes SG, BooBabe SC3, Casey Legs SC2, Courtney, Crystal SC2, Dahlia SC2, Dee's Delights SC2, DK Dragon SG, Gemini SC2, Hanna, Izzy SC1, Jeanette, Jorja SC3, Kathy SC4, Loki, Loki's Lover, MadiJane, Nikki SC4, Olivia, Razor, Sexy Lynn SC1, Shauna, Siren SC1, Southern Voyeur SG, Stasi SC2, Sweet-N-Sassi SC4, Trayce SC4, Twin Shay SC2, and Xrated Wife SC2.
Be sure and visit the Charms' and Gents' sites listed above by clicking on their names. You will be able to see all the photo updates they did while attending the Michigan Bash as well as all of the other photos and videos each of them have on their individual Southern Charms sites.