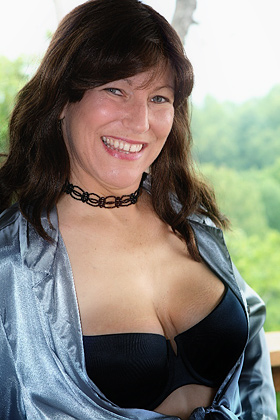 Amber
Gatlinburg Mini-Bash VI - Part 3

Gatlinburg Mini-Bash VI was held just outside Gatlinburg in the beautiful Smoky Mountains during June 2007. The attendees were Abbie SC3, Amber, Austin SC3, Champagne SC1, Diamond Girl SC1, Dream Catcher SC4, Fantasia SC1, Mirage SC4, Southern Voyeur SG, and Toolman.
There is solo action, toy action, girl/girl, girl/guy, etc. in these Gatlinburg Mini-Bash updates. There are a total of three updates in this series with two more to come. All the attendees put in hot performances as they shot updates for their individual sites so be sure and check them all out by clicking on any of their names above. All the Happenings updates can show you is just a smidgen of all the action that took place as a person can only be so many places at one time. Of course you can also check each attendees site by clicking on their name above for all their updates from this mini-bash. Lots of hard core action on each of their sites.
Each of the Charms and Gents did a number of videos which will be put on their Southern Charms Video Website page.
Enjoy!!!