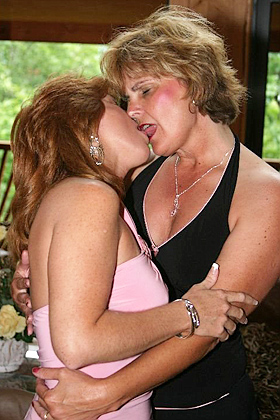 Gatlinburg Mini-Bash III - Part 10

This was one of the hottest little weekend bashes that I have been to yet. There are almost 1,000 photos total which will comprise ten bonus updates over the upcoming months. The attendees were Abbie SC3, Amber, Champagne SC1, Diamond Girl SC1, Fantasia SC1, Southern Voyeur SG, and Toolman.
There is hot action inside and outside, on the pool table, in the hot tub, in the beds, on the porches, on the stairs and on the floor. If it had lasted another day they probably would have been swinging from the tree limbs. If you have a fantasy, the group attending this mini-bash probably fulfills it for you. There is a lot of everything including solos, twosomes, groups, massages, toys, oral, etc. You name it and they just about covered it for you. There is also an abundance of hardcore action in this update to please your eyes, or whatever..... Of course you get to see even much more of the action on their individual Southern Charms and Southern Gents pages just by clicking on any of their names.
Every now and then we would have to go looking for one of the crowd, but when we went to look for Toolman we found out very early on just to check between the Charms legs. He definitely had one of the most well used tongues & tools in the group. Of course, there were a lot of close seconds.
Very hot updates with over 90 photos in each of the upcoming bonus updates. I really hope you enjoy them. There was so much hot action going on from Thursday evening until we all packed up to leave on Sunday that I really had trouble keeping the photos mild enough to meet censorship rules for the preview area. There are about 99 photos in this update alone.