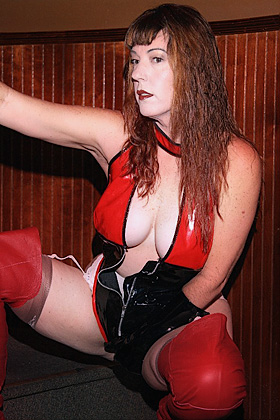 Afton SC4
Carolina Bash VIII - Part 5

Carolina Bash VIII was held in Charlotte, North Carolina. This was a pretty wild bash with plenty of hardcore action that you don't want to miss. There were plenty of theme rooms to do the shoots as well as a great club with really nice settings for shooting the updates. There are a total of six special bonus updates from this bash. Check out the SC Happenings video page as well as the videos on the individual Charms' and Gents' video pages for videos from this bash. Please check out the all the videos from other Southern Charms bashes as well.
We are now videotaping the Southern Charms Bashes.


The attendees for Carolina Bash VII were Abbie, Afton SC4, Amber SC3, Austin SC3, Carmen, Champagne SC1, Chase SC3, Chevy, Curvy Angel SC3, Devlynn, Diamond Girl SC1, Dom Blaque, Dream Catcher SC4, Faith SC2, Fantasia SC1, Girl Next Door SC2, Hottyy SC2, Italian Lace SC4, Lacey SC1, Maverick SC1, Mirage SC4, Mystique SC1, Penny SC3, Renegade Wife, Ross Da Bossman, Sinsation SC1, Snooky, Southern Voyeur SG, Filthy Stephie SC2, Strawberry Kiss, Tasmin SC3, Toolman, Trinity SC4, and Trisha Lynne SC1. Be sure and visit their individual sites by clicking on their names. Just remember, I can only be one place at a time and there were thousands of photos taken during this bash so check out all of the attendees pages to see what they did at Carolina Bash VIII.
There is one more Carolina Bash VIII updates on the way.
Enjoy!!!