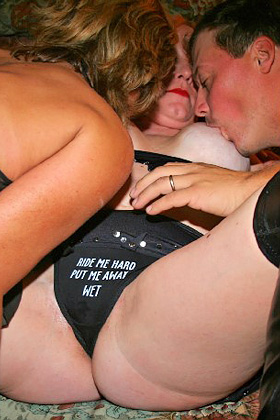 Fantasia SC1, Princess, & Toolman
Carolina Bash VII - Part 3

Carolina Bash VII was held on Hilton Head Island in South Carolina. This was a pretty wild bash with plenty of hardcore action that you don't want to miss. There are a whopping total of 15 special bonus updates from this bash.
The bash videos from Carolina Bash VII are already available on the SC Happenings video page as well as on the individual Charms' and Gents' video pages. Please check out the all the videos from other Southern Charms bashes as well.
The attendees for Carolina Bash VII were Abbie SC3, Absolute Heaven SC2, Amber, Austin SC3, Buddah SC2, Busty Beth, Carmen SC3, Champagne SC1, Charlie SC3, Chase SC1, Chastity SC2, Crooked Halo, Danielle, Decadence SC4, Diamond Girl SC1, Faith SC2, Fantasia SC1, Heavenly Heather SC4, Hottyy SC2, Izzy SC1, Jamie Lynn SC2, Lacey SC1, Leia SC4, Mandy SC4, Mayi SC3, Mirage SC4, Monique SC1, Mystique SC1, Porche SC1, Princess, Southern Voyeur SG, Sugar N Texas SC1, Toolman, and Vic SG.
There are 12 more Carolina Bash VII updates on the way.
Enjoy!!!