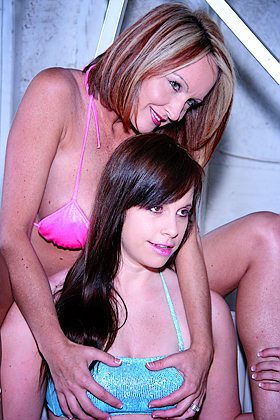 Buddah SC2 & Virgo Peridot SC4
Tennessee Bash II - Part 1

This bash was hosted by Decadence SC2 and Baby Boy. It is one of their Tennessee series bashes, but was actually held in Alabama on one of the lakes. The attendees were Amethyst SC3, Baby Boy, Beau Jingles SG, Buddah SC2, Cadee SC2, Cici Ryder, Decadence SC2, Diamond Girl SC1, Holli Would SC3,Pocahontas SC2, Samantha SC1, Southern Sephora, Tasmin SC3, Virgo Peridot SC4, and X-rated Wife SC2.
There is solo action, toy action, girl/girl, girl/guy, etc. in these Tennessee Bash updates. All the attendees put in hot performances as they shot updates for their individual sites so be sure and check them all out by clicking on any of their names above. All the Happenings updates can show you is just a smidgen of all the action that took place as a person can only be so many places at one time. Of course you can also check each attendees site by clicking on their name above for all their updates from this bash. Lots of hard core action on most of their sites.
Each of the Charms and Gents did a number of videos which will be on their Southern Charms Video Website page.
Video Clips from the Southern Charms Bashes
can be found on the individual Charms video pages.



Southern Charms Bash videos are available!!!
Enjoy!!!